Publicado el 19 Mayo, 2015 por DHEG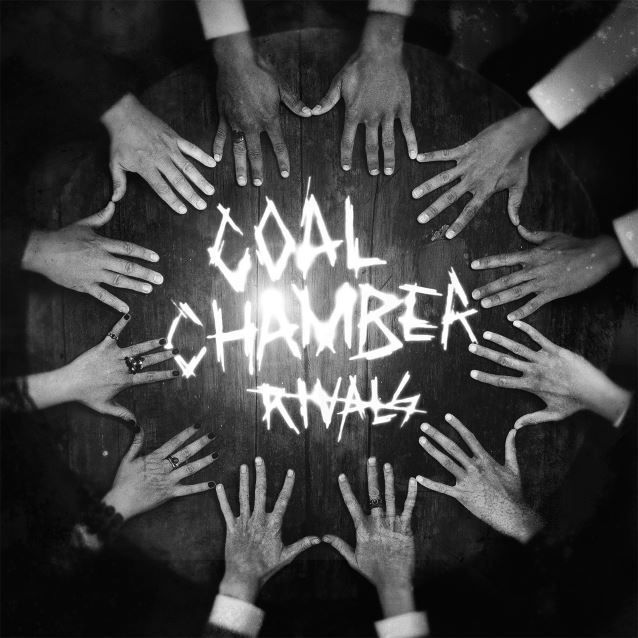 Artista: Coal Chamber.
Álbum: Rivals.
Año: 2015.
Géneros: Groove Metal, Nü Metal, Metal Industrial, Horrorcore, Metal alternativo.
País: EE.UU.
Álbum que calla el hiato de alrededor de 8 años de separación, en el que sus miembros se dedicaron a ganar renombre mejorando sus carreras, como Dez y nuestra querida banda DevilDriver…
Contiene, a mi parecer, sonidos diferentes al clásico coal chamber de los 90′-2000, que muestran la madurez musical que alcanzaron los miembros en tantos años, pero al fin y al cabo parecidos al coal chamber de los inicios, quizás con más influencias de parte del Groove Metal… Baterías un tanto más rapidas y pedales más notables, guitarras más graves y solidas con pausas; Voces Carrasperas y melódicas por parte de Dez, pero más que nada carrasperas; Y no hay que olvidar a Nadja, primer álbum que graban con ella en el line up aunque ya había trabajado con la banda, tocando en dos giras junto a la banda. Disfrutenlo!!!
Tracklist:
1. I.O.U. Nothing (3:03) (Official Video)
2. Bad Blood Between Us (4:00)
3. Light in the Shadows (3:41)
4. Suffer in Silence (featuring Al Jourgensen) (3:51) (Official Lyric Video)
5. The Bridges You Burn (3:38) (Official Lyric Video)
6. Orion (1:11)
7. Another Nail in the Coffin (3:21)
8. Rivals (4:31)
9. Wait (2:44)
10. Dumpster Dive (1:09)
11. Over My Head (3:36)
12. Fade Away (Karma Never Forgets) (2:52)
13. Empty Handed (3:58)
14. Worst Enemy (4:03)
¡¡ SI EL ENLACE NO FUNCIONA BUSCA OTRO LINK EN NUESTRA LISTA (PDF) !!