Publicado el 29 octubre, 2008 por LiveNuMetal
Banda/Artista: Soulfly
Álbum: Primitive
Año: 2000
Género: Nü Metal
País: U.S.A/Brasil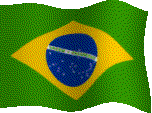 Primitive es el segundo álbum de estudio de la banda de metal alternativo Soulfly, liderada por Max Cavalera. Fue lanzado el 26 de septiembre de 2000 por el sello discográfico Roadrunner Records. Cuenta con la inclusión del guitarrista Mikey Doling reemplazando a Logan Mader y al baterista Joe Nunez en lugar de Roy Mayorga.
Se extrajo como único sencillo de éste álbum, la canción «Back to the Primitive»  , y también se lanzo su video musical dirigido por Thomas Mignone.
Como en su anterior trabajo, contó con la colaboración de diversos músicos, como el caso de Corey Taylor de Slipknot en «Jumpdafuckup», Chino Moreno (Deftones), y Grady Avenell de Will Haven en «Pain», Tom Araya (Slayer) en «Terrorist» y Sean Lennon (el hijo de John Lennon), en «Son Song».
Tracklist
01. Back To The Primitive
02. Pain
03. Bring It
04. Jumpdafuckup
05. Mulambo
06. Son Song
07. Boom
08. Terrorist
09. The Prophet
10. Soulfly II
11. In Memory Of…
12. Flyhigh
13. Eye For An Eye (Live at Roskilde Festival 1998) (@Bonus track)
14. Tribe (Live at Roskilde Festival 1998) (@Bonus track)
15. Soulfire (Remix Of Fire) (@Bonus track)
16. Soulfly (Universal Spirit Mix) (@Bonus track)

[Descargar/Download]
Calidad: 320kbps ; 169Mb

1 Comentario»
Upload in putlocker

Comentario de nevermind — 10 enero, 2013
Dejar un comentario:
NOTIFICAR ENLACE ROTO / LISTA DE ENLACES DE DESCARGA ALTERNATIVOS