Publicado el 29 Octubre, 2008 por LiveNuMetal
 Banda/Artista: Soulfly
Álbum: Prophecy
Año: 2004
Género: Thrash Metal/Groove Metal/Nü Metal
País: U.S.A/Brasil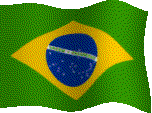 Dark Ages es el quinto LP de la banda de metal Soulfly. El álbum fue lanzado el 4 de octubre de 2005.
El álbum fue fuertemente influenciado por la muerte del nieto de 8 meses de edad de Max Cavalera, Moisés, que murió el 10 de diciembre de 2004. La canción, "Corrosion Creeps", está dedicada a la muerte Chuck Schuldiner. En  'Fuel the Hate " La canción comienza con las letras habladas "Monday, July 16, 1945, 5:30am", una referencia a la prueba nuclear "Trinidad". Fue en esta época que los temas líricos comenzaron a alejarse de los temas espirituales anteriores y comenzaron a incorporar elementos más violentos y agresivos.
Tracklist
01. The Dark Ages
02. Babylon
03. I And I
04. Carved Inside
05. Arise Again
06. Molotov
07. Frontlines
08. Innerspirit
09. Corrosion Creeps
10. Riotstarter
11. Bleak
12. (The) March
13. Fuel The Hate
14. Staystrong
15. Soulfly V
16. Salmo-91 (@Bonus track)
17. Prophecy (Live at Metalmania Festival 2004) (@Bonus track)
18. Seek 'N' Strike (Live at Metalmania Festival 2004) (@Bonus track)
[Descargar/Download]
Calidad: 320kbps ; 180Mb

http://www.youtube.com/watch?v=Jz5osaE7Oq0
2 Comentarios»
the best fuck gutural voice max is best !

Comentario de Jr Reis — 8 Octubre, 2016

El mejor disco de soulfly, mezcla su parte thrash con la groove y los pasajes tribales geniales como siempre. Gracias!

Comentario de prophecy — 12 Diciembre, 2016
Dejar un comentario:
¡¡ SI EL ENLACE NO FUNCIONA BUSCA OTRO LINK EN NUESTRA LISTA (PDF) !!