Publicado el 29 octubre, 2008 por LiveNuMetal
Banda/Artista: Soulfly
Álbum: 3
Año: 2002
Género: Nü Metal
País: U.S.A/Brasil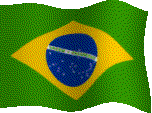 3 Es el tercer álbum de estudio de la banda de metal alternativo Soulfly, liderada por Max Cavalera.
Las ilustraciones del álbum cuenta con un Aum (Om), un símbolo de las religiones de la India.
El álbum cuenta con un minuto de silencio, titulado '09-11-01 '- un homenaje a las víctimas de los atentados del 11 de septiembre de 2001 en el World Trade Center.
Tracklist
01. Downstroy
02. Seek 'n' Strike
03. Enter Faith
04. One
05. LOTM
06. Brasil
07. Tree Of Pain
08. One Nation
09. 9-11-01
10. Call To Arms
11. Four Elements
12. Soulfy III
13. Sangue De Bairro
14. Zumbi
15. I Will Refuse (Pailhead cover) (@Bonus track)
16. Under The Sun (Black Sabbath cover) (@Bonus track)
17. Eye For An Eye (Live at OzzFest 2000) (@Bonus track)
18. Pain (Live at OzzFest 2000) (@Bonus track)

[Descarga Directa] – [Descarga FileSwap]
Calidad: 320kbps ; 174.95Mb
1 Comentario»
Gracias por resubir este y un montonazo de discos mas! Se valora mucho el esfuerzo que estan haciendo para que el blog siga adelante. Saludos brothers!

Comentario de Deskiciado — 18 mayo, 2012
Dejar un comentario:
¡¡ SI EL ENLACE NO FUNCIONA BUSCA OTRO LINK EN NUESTRA LISTA (PDF) !!