Publicado el 11 Marzo, 2011 por DB15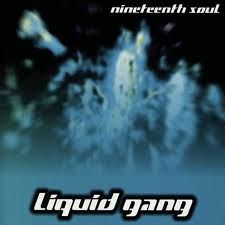 Artista: Liquid Gang
Álbum: Nineteenth Soul
Año: 1999
Género: Nu Metal, Rap Metal, Alternative Rock
País: U.S.A.
Liquid Gang fue una banda de Alternative/Nu Metal de Pennsylvania, USA. Formados en 1995 y separados el 2001 Liquid Gang abrió y compartió escenario con artistas de la talla de Korn, Staind, Disturbed y Rob Zombie. También obtuvieron algo de éxito con su segundo álbum "Sunshine" (2000).
Nineteenth Soul es su primer disco de estudio, el cual tuvo buena recepción en la escena underground y les permitió hacerse de una buena reputación dentro del estilo. El sonido en este disco muestra distintas influencias dentro de la música Alternative Rock/Metal. Reminiscencias de bandas como "Rage Against the Machine", "Tool", "Red Hot Chili Peppers" y "Beatie Boys" están presentes en este disco, bien canalizadas y con buenos resulados en el.
Respecto al estilo de la banda destacan los juegos de voces entre Chris Holt (voz/guitarra) y Jose Maldonado (segunda voz), quien tomaría la voz principal en su segundo y último disco Sunshine. Este álbum podría entrar en la categoría de Nu Metal noventero y Rock Alternativo. Destacan los temas "Refuse to Lose"," 9 Points", "Megalomatic", "Happy" y "The Truth".
Tracklist
1. Refuse To Lose (Escuchar)
2. Be Myself
3. 9 Points (Escuchar)
4. Megalomatic (Escuchar)
5. Happy (Escuchar)
6. Hector
7. Down
8. High
9. Chutney
10. IP
11. The Truth (Escuchar)
¡¡ SI EL ENLACE NO FUNCIONA BUSCA OTRO LINK EN NUESTRA LISTA (PDF) !!