Publicado el 19 Febrero, 2011 por Chris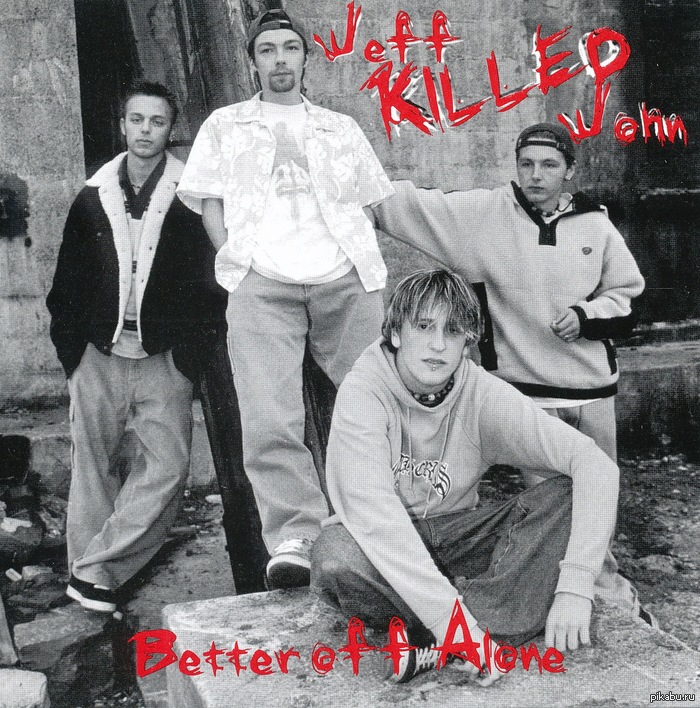 Pocos saben que Bullet For My Valentine tiene un pasado dentro del nu metal y que además sacaron 2 EPs y varias canciones sueltas. En ellos se pueden escuchar versiones primitivas de canciones que luego regrabarían ya como Bullet For My Valentine. Bueno, para los que no los escucharon aquí están.
Banda: Jeff Killed John (Pre-Bullet For My Valentine)
Disco: Better Off Alone [EP]
Año: 1999
Género: Nu Metal
País: UK
Calidad: 128-192 Kbps
Tracklist:
01. Better Off Alone (Audio)
02. Bottom Of The Line (Audio)
03. Wrong Of Me (Audio)
04. Don't Walk Away (Audio)
Bonus Songs:
Bouncy Stuff (Audio)
Hostile (Audio)
Loud [Live]
You (Audio)

Descargar
¡¡ SI EL ENLACE NO FUNCIONA BUSCA OTRO LINK EN NUESTRA LISTA (PDF) !!