Publicado el 8 Mayo, 2011 por Coby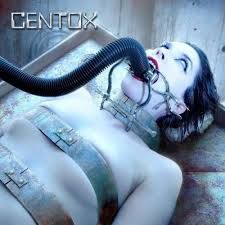 Artista: Centox
Álbum: Centox
Año: 2011
Género: Nu Metal
País: U.S.A.
Por fin, después de muchos atrasos, el tan esperado debut de Centox. Como era de esperar hay mucho de Taproot en su sonido. Y aunque faltaron algunas canciones como "Blood Shot Eyes" o "Tears For Decay", el disco es todo lo que se esperaba y más. "Remember Me" y "Re-Wire (The Rip)" mis favoritas.
Tracklist:
01 – Take Cover  (Escuchar)
02 – Above Them All  (Escuchar)
03 – Coraline
04 – Coward  (Escuchar)
05 – Whatever Ever After
06 – Remember Me  (Escuchar)
07 – The R.I.P.
08 – Bitter Pill
09 – Jaded
10 – Point of No Return
PD: Gracias al Urban por el Link 😉
¡¡ SI EL ENLACE NO FUNCIONA BUSCA OTRO LINK EN NUESTRA LISTA (PDF) !!