Publicado el 16 Diciembre, 2011 por Coby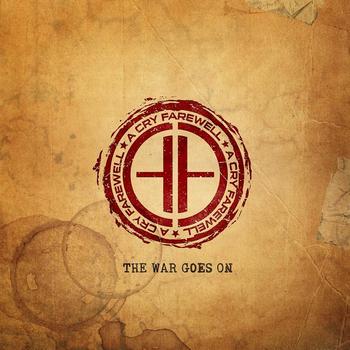 Artista: A Cry Farewell
Álbum: The Goes On
Año: 2011
Género: Rapcore/Nu Metal/Alt. Metal/Electronics
País: U.S.A.
Definitivamente este ha sido un buen año musicalmente hablando. Para los que escucharon "The Offering [EP]", ya sabían que esta banda era una de las buenas promesas para este año, y creo que se puede decir con toda seguridad que el grupo aprobó en su debut. Para los que no los conozcan, A Cry Farewell, se formó el 2009 en Cincinnati y este es su primer LP. Entre sus principales influencias podemos encontrar a Reveille, Nullset, Shuvel, P.O.D., Pillar y Deftones  (época Adrenaline). El grupo suena bien, las canciones son bastante movidas aunque también hay algunas mas "alternativas", ocupan la electrónica también pero sin llegar a abusar de ella. En lineas generales me parece un muy buen disco.
[MySpace] – [WebSite] – [Facebook] – [Last FM]
Tracklist:
01 – Open My Eyes  (Escuchar)
02 – Nothing Left  (VideoClip)
03 – One More Try
04 – Not Buried Alive
05 – Feel It Click  (Escuchar)
06 – Internal Disconnect
07 – The Road  (Escuchar)
08 – Domesticated
09 – If We Don't Wake Up
10 – Disarray  (Escuchar)
11 – Dreamcatcher  (Escuchar)
¡¡ SI EL ENLACE NO FUNCIONA BUSCA OTRO LINK EN NUESTRA LISTA (PDF) !!