Publicado el 25 Diciembre, 2011 por Coby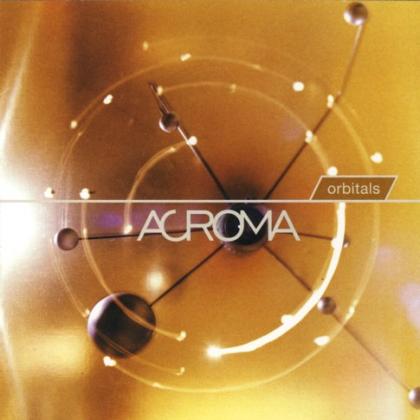 Artista: Acroma
Álbum: Orbitals
Año: 2003
Género: Alt. Rock/Progressive Rock
País: U.S.A.
"For Tool & A Perfect Circle Fans"
Acroma fue una banda que tuvo un fugaz paso por el mundo musical. Formados el 2002 y separados el 2004, pero a pesar de su corta existencia definitivamente dejaron su huella. "Orbitals" es un discazo, "descubiertos" por la productora estadounidense Sylvia Massy (reconocida por descubrir y producir los primeros discos de Tool). Es imposible no compararlos con Tool o APC (es cosa de ver los comentarios de Last FM, para darse cuenta de la gran popularidad de Acroma entre los oyentes de la bandas lideradas por Maynard), pero Acroma no es una Copy-Band, suenan a Tool pero no tratan de ser Tool. No tienen ese simbolismo o significancia en las canciones que identifica a Tool como Tool, pero eso no le resta ningún merito a un disco redondo, a mi parecer claro esta. "Sun Rises Down" es mi favorita del disco, pero "Don't Think Just Move" y "Motive" le siguen muy de cerca.
Tracklist:
01 – Careless Ones (Intro)
02 – Sun Rises Down (Music Video)
03 – Sweat  (Escuchar)
04 – Wash Away (Some Desert Night)
05 – Don't Think Just Move  (Escuchar)
06 – Motive  (Escuchar)
07 – Perfect
08 – Big Karma Now
09 – Distance
10 – Orbitals  (Escuchar)
11 – On That Day
12 – Slow Down
13 – Take The Pain
¡¡ SI EL ENLACE NO FUNCIONA BUSCA OTRO LINK EN NUESTRA LISTA (PDF) !!